Guido Boella
Professore/Professoressa ordinario/a
SSD: INF/01 - informatica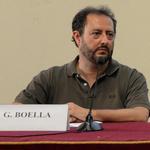 Contatti
+390116706820
+39011751603
Dipartimento di Informatica
Cso Svizzera 185
10149
Torino
Presso
Computer Science Department
Dipartimento di Informatica
Corsi di Studio del Dipartimento di Giurisprudenza
Corso di laurea in Informatica
Corso di laurea magistrale in Informatica
Scuola di Studi Superiori "Ferdinando Rossi" dell'Università degli Studi di Torino - SSST
Master di I livello in Comunicazione della Scienza
Dottorato in Law, Science and Technology
Curriculum vitae
Curriculum Vitae (0.4 MB)
Prodotti della ricerca selezionati
An ambient assisted living architecture for hospital at home coupled with a process-oriented perspective
2022-01-01 Emilio Sulis, Guido Boella, et al. https://iris.unito.it/handle/2318/1888868
Adopting Assistive Technologies in Healthcare Processes: A Chatbot for Patients with Amyotrophic Lateral Sclerosis
2022-01-01 Amantea I.A.; Sulis E.; Boella G.; De Marchi F.; Mazzini L.; Alloatti F.; Bolioli A. https://iris.unito.it/handle/2318/1890151
Unstructured Data in Predictive Process Monitoring: Lexicographic and Semantic Mapping to ICD-9-CM Codes for the Home Hospitalization Service
2022-01-01 Ronzani, M; Ferrod, R; Di Francescomarino, C; Sulis, E; Aringhieri, R; Boella, G; Brunetti, E; Di Caro, L; Dragoni, M; Ghidini, C; Marinello, R https://iris.unito.it/handle/2318/1889767
Business process modelling in healthcare and compliance management: a logical framework
2022-01-01 Amantea I.A.; Robaldo L.; Sulis E.; Governatori G.; Boella G. https://iris.unito.it/handle/2318/1890054
A Modeling Framework for an Innovative e-Health Service: The Hospital at Home
2022-01-01 Amantea I.A.; Sulis E.; Boella G.; Marinello R.; Grosso M.; Crespo A. https://iris.unito.it/handle/2318/1889411
CommonsHood: Blockchain tools for socio-economic interactions in local communities.
2022-01-01 Cristina Viano, Sowelu Avanzo, Monica Cerutti, Alex Cordero, Claudio Schifanella, Guido Boella https://iris.unito.it/handle/2318/1867040
Towards the application of process mining for supporting the home hospitalization service
2021-01-01 Aringhieri R.; Boella G.; Brunetti E.; Di Caro L.; Di Francescomarino C.; Dragoni M.; Ferrod R.; Ghidini C.; Marinello R.; Ronzani M.; Sulis E. https://iris.unito.it/handle/2318/1889409
Leveraging structured data in Predictive Process Monitoring: The case of the ICD-9-CM in the scenario of the Home Hospitalization Service
2021-01-01 Aringhieri R.; Boella G.; Brunetti E.; Di Caro L.; Di Francescomarino C.; Dragoni M.; Ferrod R.; Ghidini C.; Marinello R.; Ronzani M.; Sulis E. https://iris.unito.it/handle/2318/1889770
Semi-automated checking for regulatory compliance in e-Health
2021-01-01 Amantea, IA; Robaldo, L; Sulis, E; Boella, G; Governatori, G https://iris.unito.it/handle/2318/1889753
Integrating value modeling and legal risk management: an IT case study
2021-01-01 Muthuri R.; Capecchi S.; Sulis E.; Amantea I.A.; Boella G. https://iris.unito.it/handle/2318/1846119
E-health solutions for amyotrophic lateral sclerosis patients: A chatbot for dietary monitoring
2021-01-01 De Marchi, F; Amantea, IA; Serioli, M; Sulis, E; Boella, G; Alloatti, F; Bolioli, A; Riso, S; Cantello, R; Mazzini, L https://iris.unito.it/handle/2318/1889757
Towards an Occupancy-Oriented Digital Twin for Facility Management: Test Campaign and Sensors Assessment
2021-01-01 E.Seghezzi, M. Locatelli, L.Pellegrini, G.Pattini, G.M.Di Giuda, L.C. Tagliabue, G. Boella https://iris.unito.it/handle/2318/1784942
Adopting technological devices in hospital at home: A modelling and simulation perspective
2020-01-01 Amantea I.A.; Sulis E.; Boella G.; Crespo A.; Bianca D.; Brunetti E.; Marinello R.; Grosso M.; Zoels J.-C.; Visciola M.; Guidorzi E.; Miolano L.; Ratti G.; Mazzoni T.; Zani E.; Ambrosini S. https://iris.unito.it/handle/2318/1889754
A Process Mining Application for the Analysis of Hospital-at-Home Admissions
2020-01-01 Amantea, Ilaria Angela; Sulis, Emilio; Boella, Guido; Marinello, Renata; Bianca, Dario; Brunetti, Enrico; Bo, Mario; Fernandez-Llatas, Carlos https://iris.unito.it/handle/2318/1889272
Agent-oriented Decision Support System for Business Processes Management with Genetic Algorithm Optimization: an Application in Healthcare
2020-01-01 Sulis E.; Terna P.; Di Leva A.; Boella G.; Boccuzzi A. https://iris.unito.it/handle/2318/1805642
Populating legal ontologies using semantic role labeling
2020-01-01 Humphreys L.; Boella G.; van der Torre L.; Robaldo L.; Di Caro L.; Ghanavati S.; Muthuri R. https://iris.unito.it/handle/2318/1762571
CommonsHood: A Blockchain-Based Wallet App for Local Communities
2020-01-01 Balbo S.; Boella G.; Busacchi P.; Cordero A.; De Carne L.; Di Caro D.; Guffanti A.; Mioli M.; Sanino A.; Schifanella C. https://iris.unito.it/handle/2318/1789682
Finding a Secure Place: A Map-Based Crowdsourcing System for People With Autism
2020-01-01 Rapp A.; Cena F.; Schifanella C.; Boella G. https://iris.unito.it/handle/2318/1752828
BLINC: Inclusive Blockchain for Digital
2019-01-01 Fadi Barbara, Guido Boella ,Alex Cordero, Claudio Schifanella, Serena Ambrosini, Alberto Ferrini, Luca Lattore, Francesco Zucaro, Mario Pissardo, David Manfrin https://iris.unito.it/handle/2318/1727954
Monitoring patients with fragilities in the context of de-hospitalization services: An Ambient Assisted Living Healthcare Framework for e-Health applications
2019-01-01 Emilio Sulis, Ilaria Angela Amantea, Guido Boella, Clara Cena, Roberta Fruttero, Sara Traina, Pierluigi de Cosmo, Lucrezia Armando, Renata Marinello, Dario Bianca, Enrico Brunetti, Mario Bo, Alessandra Bianco, Francesco Cattel, Luca Carlo Feletti, Serena Ambrosini https://iris.unito.it/handle/2318/1885093
Designing an urban support for autism
2019-01-01 Rapp A.; Cena F.; Mattutino C.; Boella G.; Schifanella C.; Keller R.; Brighenti S. https://iris.unito.it/handle/2318/1718737
Crowdmapping for inclusive smart city
2019-01-01 Federica Cena, Amon Rapp, Claudio Mattutino, Claudio Schifanella, Luigi Sanasi, Guido Boella, Stefania Brighenti, Roberto Keller, Romina Castaldo, Maurizio Tirassa https://iris.unito.it/handle/2318/1728624
Blockchain and Artificial Intelligence for quality food protection and advanced consumer services
2019-01-01 Federica Cena, Guido Boella, Alex Cordero, Alberto Guffanti, Amon Rapp, Claudio Schifanella, Serena Ambrosini, Paolo Gay, Cristina Tortia, Paolo Barge, Lorenzo Comba, A.Biglia https://iris.unito.it/handle/2318/1727957
Semi-automatic knowledge population in a legal document management system
2019-01-01 Boella G.; Di Caro L.; Leone V. https://iris.unito.it/handle/2318/1710653
FirstLife: Combining Social Networking and VGI to Create an Urban Coordination and Collaboration Platform
2019-01-01 Boella G.; Calafiore A.; Grassi E.; Rapp A.; Sanasi L.; Schifanella C. https://iris.unito.it/handle/2318/1718732
The Role of Common-Sense Knowledge in Assessing Semantic Association
2019-01-01 Ruggeri A.; Di Caro L.; Boella G. https://iris.unito.it/handle/2318/1710666
Unsupervised and supervised text similarity systems for automated identification of national implementing measures of European directives
2019-01-01 Nanda R.; Siragusa G.; Di Caro L.; Boella G.; Grossio L.; Gerbaudo M.; Costamagna F. https://iris.unito.it/handle/2318/1710660
Co-City: blockchain enabled urban commons
2018-01-01 Stefano Balbo, Guido Boella, Alex Cordero, Diego Di Caro, Luca De Carne, Michele Mioli, Alessandro Sanino,Claudio Schifanella https://iris.unito.it/handle/2318/1707569
First-Life: From Maps to Social Networks and Back
2018-01-01 Alessio Antonini, Guido Boella, Alessia Calafiore, Vincenzo Mario Bruno Giorgino https://iris.unito.it/handle/2318/1691256
HPC4AI, an AI-on-demand federated platform endeavour
2018-01-01 Marco Aldinucci; Sergio Rabellino; Marco Pironti; Filippo Spiga; Paolo Viviani; Maurizio Drocco; Marco Guerzoni; Guido Boella; Marco Mellia; Paolo Margara; Idillio Drago; Roberto Marturano; Guido Marchetto; Elio Piccolo; Stefano Bagnasco; Stefano Lusso; Sara Vallero; Giuseppe Attardi; Alex Barchiesi; Alberto Colla; Fulvio Galeazzi https://iris.unito.it/handle/2318/1765596
WeGovNow: an integrated platform for social engagement in shaping future cities
2018-01-01 Guido Boella, Elena Grassi, Adriano Savoca, Luigi Sanasi, Claudio Schifanella, Louise Francis, Axel Kistner, Andreas Nitsche, Alexey Noskov, Ioannis Tsampoulatidis https://iris.unito.it/handle/2318/1693782
Holistic user models for cognitive disabilities: Personalized tools for supporting people with autism in the City
2018-01-01 Rapp, Amon; Cena, Federica; Mattutino, Claudio; Calafiore, Alessia; Schifanella, Claudio; Grassi, Elena; Boella, Guido https://iris.unito.it/handle/2318/1671320
Compliance patterns: harnessing value modeling and legal interpretation to manage regulatory conversations
2017-01-01 Muthuri, Robert; Boella, Guido; Hulstijn, Joris; Capecchi, Sara; Humphreys, LLIO BRYN https://iris.unito.it/handle/2318/1650088
Adolescenti, reti virtuali e spazio pubblico a Torino. Il progetto TeenCarTo
2017-01-01 Giacomo Pettenati; Guido Boella; Egidio Dansero https://iris.unito.it/handle/2318/1758672
Tracking personal movements in urban environments: Personalized maps for people with autism spectrum disorder
2017-01-01 Rapp, Amon; Cena, Federica; Tirassa, Maurizio; Boella, Guido; Calafiore, Alessia; Keller, Roberto https://iris.unito.it/handle/2318/1652843
Urban artefacts and their social roles: Towards an ontology of social practices
2017-01-01 Calafiore, Alessia; Boella, Guido; Borgo, Stefano; Guarino, Nicola https://iris.unito.it/handle/2318/1684848
A unifying similarity measure for automated identification of national implementations of european union directives
2017-01-01 Nanda, R. , Konstantinov, H. , Hristov, H. , Di Caro, L. , Tyankov, T. , Costamagna, F. , Boella Guido, Traykov, D. , Humphreys, L. , Robaldo, L. https://iris.unito.it/handle/2318/1685935
Concept recognition in European and national law
2017-01-01 Nanda, R., Siragusa, G., Di Caro, L., Theobald, Boella, Guido, Robaldo, L. Costamagna, F. https://iris.unito.it/handle/2318/1685842
Personalized Interactive Urban Maps for Autism: Enhancing accessibility to Urban environments for people with Autism Spectrum Disorder
2017-01-01 Cena, Federica; Rapp, Amon; Tirassa, Maurizio; Boella, Guido; Calafiore, Alessia; Keller, Roberto https://iris.unito.it/handle/2318/1652847
Interactive Maps for Cognitive Disabilities
2017-01-01 Rapp, Amon; Cena, Federica; Boella, Guido; Antonini, Alessio; Calafiore, Alessia; Buccoliero, Stefania; Tirassa, Maurizio; https://iris.unito.it/handle/2318/1652857
Dalla cartografia partecipativa al crowdmapping. Le VGI come strumento per la partecipazione e la cittadinanza attiva
2017-01-01 Guido Boella, Alessia Calafiore, Egidio Dansero, Giacomo Pettenati https://iris.unito.it/handle/2318/1661177
Legalbot: A deep learning-based conversational agent in the legal domain
2017-01-01 John, A., Di Caro, L., Robaldo, L., Boella Guido https://iris.unito.it/handle/2318/1685844
Siamese network with soft attention for semantic text understanding
2017-01-01 Adebayo K., Di Caro Luigi, Boella Guido https://iris.unito.it/handle/2318/1690643
Interactive Urban Maps for People with Autism Spectrum Disorder
2017-01-01 Rapp, Amon; Brighenti, Stefania; Cena, Federica; Boella, Guido; Antonini, Alessio; Calafiore, Alessia; Buccoliero, Stefania; Tirassa, Maurizio; Keller, Roberto; Castaldo, Romina https://iris.unito.it/handle/2318/1634041
Textual inference with tree-structured LSTM
2017-01-01 Kolawole John, A., Di Caro, L., Robaldo, L., Boella, G. https://iris.unito.it/handle/2318/1685145
Semantic similarity reasoning
2016-01-01 Di Caro, Luigi; Boella, Guido https://iris.unito.it/handle/2318/1639633
Eunomos, a legal document and knowledge management system for the Web to provide relevant, reliable and up-to-date information on the law
2016-01-01 Boella, Guido; Di Caro, Luigi; Humphreys, Llio; Robaldo, Livio; Rossi, Piercarlo; van der Torre, Leendert https://iris.unito.it/handle/2318/1639620
Civic social network: A challenge for co-production of contents about common urban entities
2016-01-01 Antonini, Alessio; Boella, Guido; Lupi, Lucia; Schifanella, Claudio https://iris.unito.it/handle/2318/1646142
A supervised keyphrase extraction system
2016-01-01 Adebayo, John Kolawole; Di Caro, Luigi; Boella, Guido https://iris.unito.it/handle/2318/1639631
SEeS@W: Internet of Persons meets Internet of Things for Safety at Work
2016-01-01 Antonini, Alessio; Boella, Guido; Calafiore, Alessia; Cena, Federica; Lombardi, Ilaria; Salaroglio, Carlo; Sanasi, Luigi; Schifanella, Claudio; Soccini, Agata Marta https://iris.unito.it/handle/2318/1558273
MiraMap: A We-Government Tool for Smart Peripheries in Smart Cities
2016-01-01 De Filippi, Francesca; Coscia, Cristina; Boella, Guido; Antonini, Alessio; Calafiore, Alessia; Cantini, Anna; Guido, Roberta; Salaroglio, Carlo; Sanasi, Luigi; Schifanella, Claudio https://iris.unito.it/handle/2318/1645940
Neural reasoning for legal text understanding
2016-01-01 Adebayo, Kolawole John; Boella, Guido; Di Caro, Luigi https://iris.unito.it/handle/2318/1641220
Text segmentation with topic modeling and entity coherence
2016-01-01 John, Adebayo Kolawole; Di Caro, Luigi; Boella, Guido https://iris.unito.it/handle/2318/1641213
Automatic enrichment of WordNet with common-sense knowledge
2016-01-01 Di Caro L.; Boella G. https://iris.unito.it/handle/2318/1759670
First life, the neighborhood social network: A collaborative environment for citizen
2016-01-01 Antonini, Alessio; Boella, Guido; Calafiore, Alessia; Salaroglio, Carlo; Sanasi, Luigi; Schifanella, Claudio https://iris.unito.it/handle/2318/1646139
A text similarity approach for automated transposition detection of European Union directives
2016-01-01 Nanda, Rohan; Di Caro, Luigi; Boella, Guido https://iris.unito.it/handle/2318/1641218
The European Taxonomy Syllabus: A multi-lingual, multi-level ontology framework to untangle the web of European legal terminology
2016-01-01 Ajani, Gianmaria; Boella, Guido; Di Caro, Luigi; Robaldo, Livio; Humphreys, Llio; Praduroux, Sabrina; Rossi, Piercarlo; Violato, Andrea https://iris.unito.it/handle/2318/1639711
Back to public: rethinking the public dimension of institutional and private initiatives on an urban data platform
2016-01-01 Lupi, L; Antonini, A; Boella, G; Schifanella, C; Sanasi, L https://iris.unito.it/handle/2318/1646137
Common-sense knowledge for natural language understanding: Experiments in unsupervised and supervised settings
2015-01-01 Di Caro, Luigi; Ruggeri, Alice; Cupi, Loredana; Boella, Guido https://iris.unito.it/handle/2318/1639629
Business Process Management for Legal Domains: Supporting Execution and Management of Preliminary Injunctions
2015-01-01 Capuzzimati, Federico; Violato, Andrea; Baldoni, Matteo; Boella, Guido https://iris.unito.it/handle/2318/1551729
Mapping recitals to normative provisions in EU legislation to assist legal interpretation
2015-01-01 Humphreys, Llio; Santos, C.; Di Caro, Luigi; Boella, Guido; Van Der Torre, Leon; Robaldo, Livio https://iris.unito.it/handle/2318/1639625
Linking legal open data: Breaking the accessibility and language barrier in European legislation and case law
2015-01-01 Boella G.; Di Caro L.; Graziadei M.; Cupi L.; Salaroglio C.E.; Humphreys L.; Konstantinov H.; Marko K.; Robaldo L.; Ruffini C.; Simov K.; Violato A.; Stroetmann V. https://iris.unito.it/handle/2318/1639630
Neural-Symbolic Monitoring and Adaptation
2015-01-01 Perotti, A., d'Avila Garcez, A. S. Boella G. https://iris.unito.it/handle/2318/1559006
Compliance with Multiple Regulations
2014-01-01 Sepideh, Ghanavati ; Llio, Humphreys ; Guido, Boella ; Luigi, Di Caro; Livio, Robaldo ;L eendert, van der Torre https://iris.unito.it/handle/2318/157560
Mining Meaning from Text by Harvesting Frequent and Diverse Semantic Itemsets
2014-01-01 Di Caro, Luigi; Boella, Guido https://iris.unito.it/handle/2318/1566784
The construction of models and roles in normative systems
2014-01-01 Alessio Antonini; Cecilia Blengino; Guido Boella; Leendert Van der Torre https://iris.unito.it/handle/2318/157163
On the Input/Output behavior of argumentation frameworks
2014-01-01 Pietro Baroni;Guido Boella;Federico Cerutti;Massimiliano Giacomin;Leendert van der Torre;Serena Villata https://iris.unito.it/handle/2318/157943
Learning from syntax generalizations for automatic semantic annotation
2014-01-01 Guido Boella;Luigi Di Caro;Alice Ruggeri;Livio Robaldo https://iris.unito.it/handle/2318/157610
Integrating legal-URN and eunomos: Towards a comprehensive compliance management solution
2014-01-01 Boella G.; Tosatto S.C.; Ghanavati S.; Hulstijn J.; Humphreys L.; Muthuri R.; Rifaut A.; Van Der Torre L. https://iris.unito.it/handle/2318/1762581
Requirements of legal knowledge management systems to aid normative reasoning in specialist domains
2014-01-01 Antonini A.; Boella G.; Hulstijn J.; Humphreys L. https://iris.unito.it/handle/2318/1762575
CDoT: Optimizing MAP Queries on Trees
2013-01-01 Esposito, Roberto; Radicioni, DANIELE PAOLO; Visconti, Alessia https://iris.unito.it/handle/2318/147283
Supervised Learning of Syntactic Contexts for Uncovering Definitions and Extracting Hypernym Relations in Text Databases
2013-01-01 Guido Boella;Luigi Di Caro https://iris.unito.it/handle/2318/146997
Selection and ranking of activities in the social web
2013-01-01 Ilaria Lombardi; Silvia Likavec; Claudia Picardi; Elisa Chiabrando https://iris.unito.it/handle/2318/152899
AI*IA 2013: Advances in Artificial Intelligence
2013-01-01 Matteo Baldoni; Cristina Baroglio; Guido Boella; Roberto Micalizio https://iris.unito.it/handle/2318/145390
PreDeLo 1.0: a Theorem Prover for Preferential Description Logics
2013-01-01 L. Giordano; V. Gliozzi; A. Jalal; N. Olivetti; G.L. Pozzato https://iris.unito.it/handle/2318/139931
PRIMA 2013: Principles and Practice of Multi-Agent Systems
2013-01-01 Guido Boella;Edith Elkind;Bastin Tony Roy Savarimuthu;Frank Dignum;Martin K. Purvis https://iris.unito.it/handle/2318/146994
Granular Semantic User Similarity in the Presence of Sparse Data
2013-01-01 F. Osborne; S. Likavec; F. Cena https://iris.unito.it/handle/2318/141965
A socio-cognitive model of trust using argumentation theory
2013-01-01 Serena Villata; Guido Boella;Dov M. Gabbay;Leendert van der Torre https://iris.unito.it/handle/2318/135733
Introduction to the special issue on NorMAS 2009
2013-01-01 G. Boella;P. Noriega;G. Pigozzi;H. Verhagen https://iris.unito.it/handle/2318/135732
Semantic Relation Extraction from Legislative Text Using Generalized Syntactic Dependencies and Support Vector MachinesTheory, Practice, and Applications of Rules on the Web
2013-01-01 Guido Boella;Luigi Di Caro;Livio Robaldo https://iris.unito.it/handle/2318/147010
Norm dynamics : institutional facts, social rules and practice
2013-01-01 Antonini A.; Blengino C.; Boella G.; van der Torre L. https://iris.unito.it/handle/2318/145627
Extracting definitions and hypernym relations relying on syntactic dependencies and support vector machines
2013-01-01 Boella, Guido; Di Caro, Luigi https://iris.unito.it/handle/2318/1690948
On Input/Output Argumentation Frameworks
2012-01-01 Pietro Baroni; Guido Boella; Federico Cerutti; Massimiliano Giacomin; Leendert Van Der Torre; Serena Villata https://iris.unito.it/handle/2318/128650
Conditional Labelling for Abstract ArgumentationTheorie and Applications of Formal Argumentation
2012-01-01 Guido Boella;Dov M. Gabbay;Alan Perotti;Leendert Torre;Serena Villata https://iris.unito.it/handle/2318/127581
Learning and Reasoning about Norms using Neural-Symbolic Systems
2012-01-01 Guido Boella; Silvano Colombo Tosatto; Artur d'Avila Garcez; Valerio Genovese; Perotti Alan; Leendert van der Torre https://iris.unito.it/handle/2318/112079
A logic of argumentation for specification and verification of abstract argumentation frameworks
2012-01-01 Serena Villata;Guido Boella;Dov M. Gabbay;Leendert Torre;Joris Hulstijn https://iris.unito.it/handle/2318/69857
NLP Challenges for Eunomos a Tool to Build and Manage Legal Knowledge
2012-01-01 Guido Boella; Luigi Di Caro; Llio Humphreys; Livio Robaldo; Leon van der Torre https://iris.unito.it/handle/2318/135891
Dependence Networks for Agreement Technologies
2012-01-01 Guido Boella; Patrice Caire; Leendert van der Torre; Serena Villata https://iris.unito.it/handle/2318/135890
Abstract Normative Systems: Semantics and Proof Theory.
2012-01-01 Colombo Tosatto S.; Boella G.; van der Torre L.; Villata S. https://iris.unito.it/handle/2318/111098
Visualizing Normative Systems: An Abstract ApproachDeontic Logic in Computer Science
2012-01-01 Silvano Colombo Tosatto;Guido Boella;Leendert Torre;Serena Villata https://iris.unito.it/handle/2318/128649
Reasoning for Agreement Technologies
2012-01-01 Guido Boella; Leendert van der Torre https://iris.unito.it/handle/2318/127163
Multi-label Classification of Legislative Text into EuroVoc
2012-01-01 Guido Boella; Luigi Di Caro; Leonardo Lesmo; Daniele Rispoli; Livio Robaldo https://iris.unito.it/handle/2318/135401
Reasoning about delegation and revocation schemes in answer set programming
2012-01-01 S. Barker;G. Boella;D. Gabbay;V. Genovese https://iris.unito.it/handle/2318/157946
Modelling defeasible and prioritized support in bipolar argumentation
2012-01-01 Serena Villata;Guido Boella;Dov M. Gabbay;Leendert Torre https://iris.unito.it/handle/2318/69858
Eunomos, A Legal Document and Knowledge Management System for Regulatory Compliance
2012-01-01 Boella, Guido; Humphreys, Llio; Martin, Marco; Rossi, Piercarlo; van der Torre, Leendert; Violato, Andrea https://iris.unito.it/handle/2318/1762582
Temi di ricerca
Il prof. Gui­do Boel­la è ordinario presso il Dipar­ti­men­to di Infor­ma­ti­ca. E' stato Diret­to­re del Dipar­ti­men­to di Infor­ma­ti­ca e mem­bro del Sena­to Acca­de­mi­co del­l'U­ni­ver­si­tà di Tori­no dal 2018-2021.
E' Vicerettore per la promozione dei rapporti con le imprese e le associazioni di categoria delle imprese e per il coordinamento con le iniziative di innovazione industriale sul territorio.
La sua atti­vi­tà di ricer­ca riguar­da i cam­pi del­l'in­tel­li­gen­za arti­fi­cia­le, del­l'in­for­ma­ti­ca giu­ri­di­ca del­la geoin­for­ma­ti­ca e del­la bloc­k­chain.
Ha rea­liz­za­to soft­ware come il social net­work Fir­stLi­fe e la wal­let app bloc­k­chain Com­mon­shood.
Ha par­te­ci­pa­to a pro­get­ti di tra­sfe­ri­men­to tec­no­lo­gi­co ver­so le impre­se.
E' membro del Comitato per la strategia AI della Presidenza del Consiglio (2023-2024).
E' stato membro della Commissione degli esperti per il Programma Nazionale per la Ricerca 2021-2027 del MUR.
Ha fon­da­to lo spi­noff uni­ver­si­ta­rio Nomo­ti­ka.
È coordinatore dell'European Digital Innovation Hub Circular Health EDIH e vicecoordinatore di Public Administration Intelligence EDIH
È o è stato coor­di­na­to­re di vari pro­get­ti regio­na­li ed euro­pei (ICT4­LAW, EUCa­ses, CANP, WeGo­v­Now, Co-city, CO3, PININ, CH4I, RISPOSTE, NABL4CIT) e del dot­to­ra­to inter­na­zio­na­le in Law, Scien­ce and Tech­no­lo­gy LAST-JD.
E' Vicepresidente del competence center Competence Industry Manufacturing CIM4.0

Co-fondatore della Società Italiana per l'Etica dell'Intelligenza Artificiale SIpEIA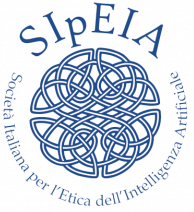 Coordinatore del progetto di public engagement AI Aware
SOFTWARE
FirstLife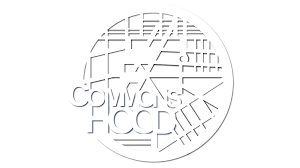 CommonsHood

PROGETTI
Circular Health EDIH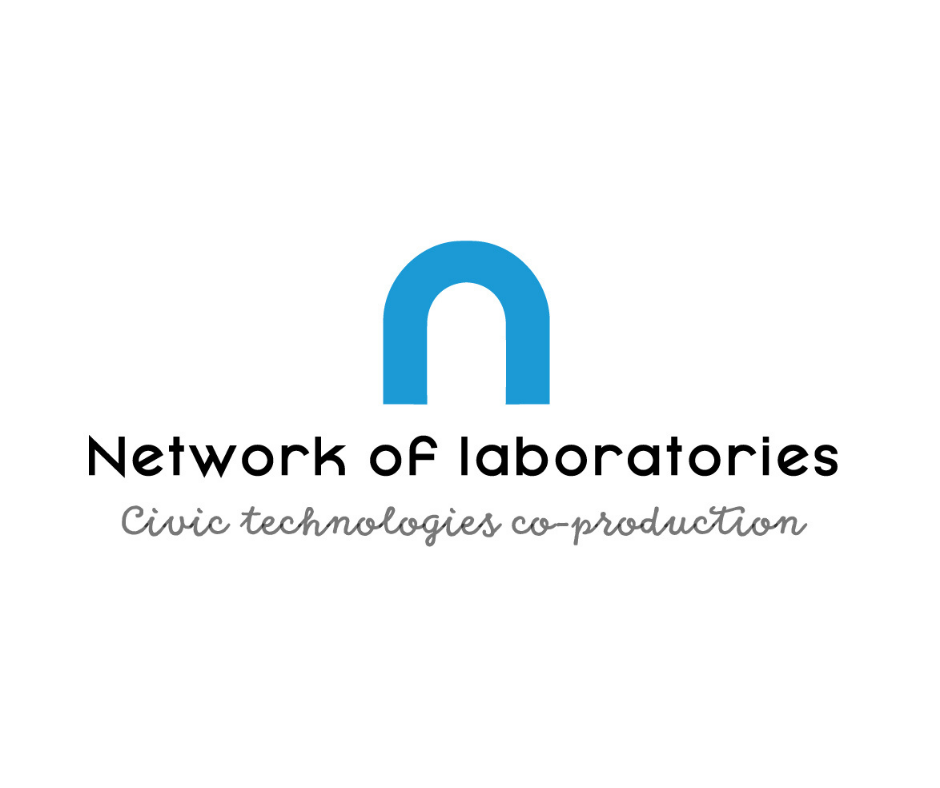 Network of laboratories for civic technology co-production (NLAB4CIT)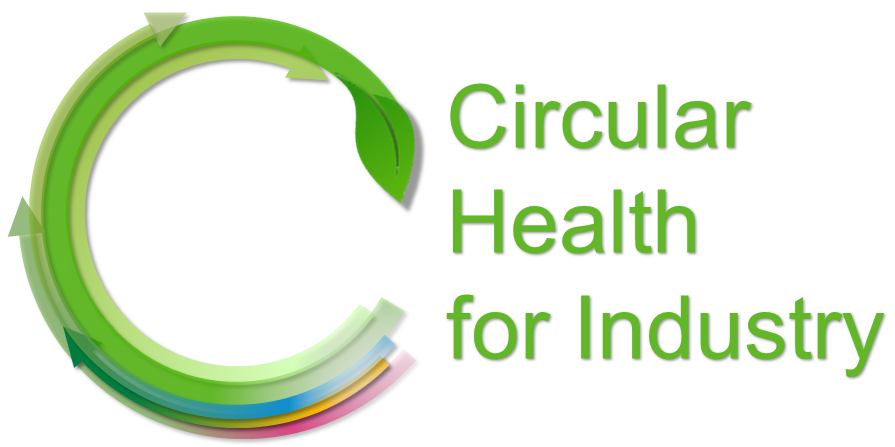 Circular Health for Industry finanziato da Fondazione Compagnia di San Paolo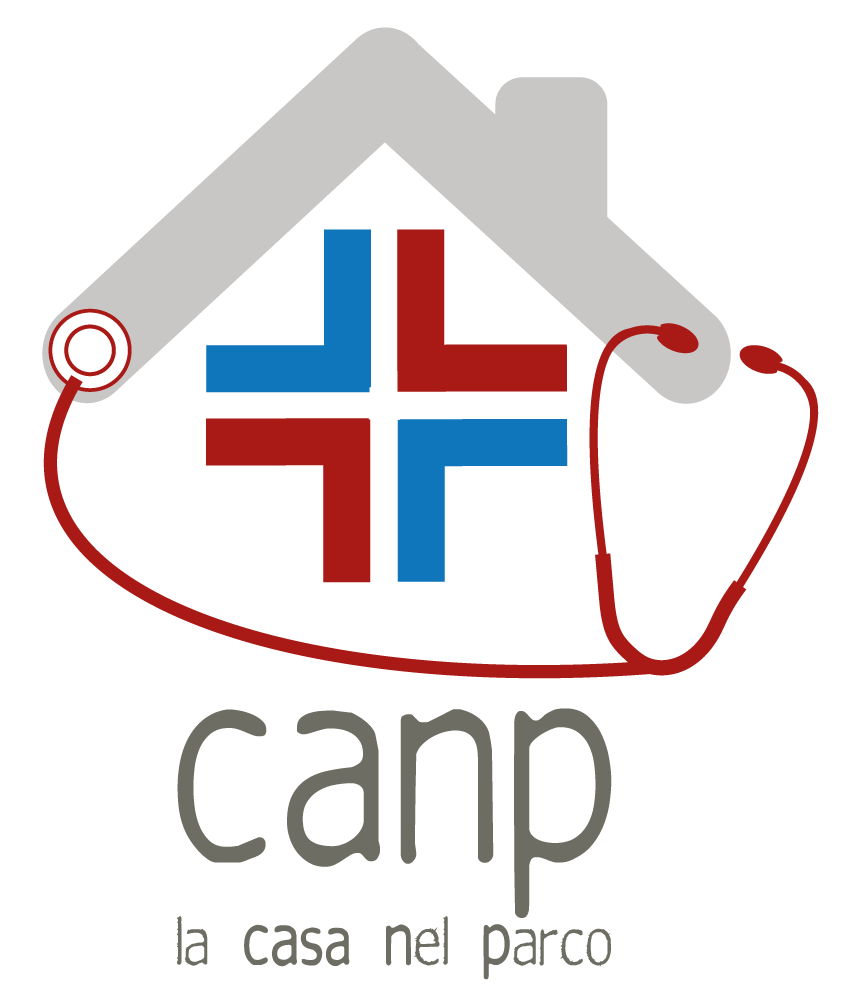 CANP La Casa nel Parco
CO3 Digital Disruptive Technologies to Co-create, Co-produce and Co-manage Open Public Services along with Citizens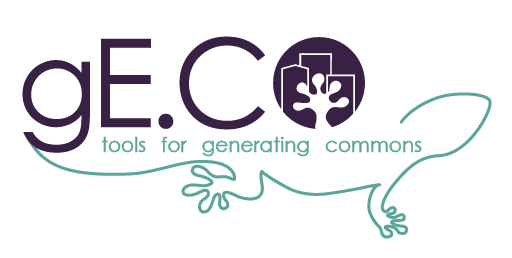 gE.CO Living Lab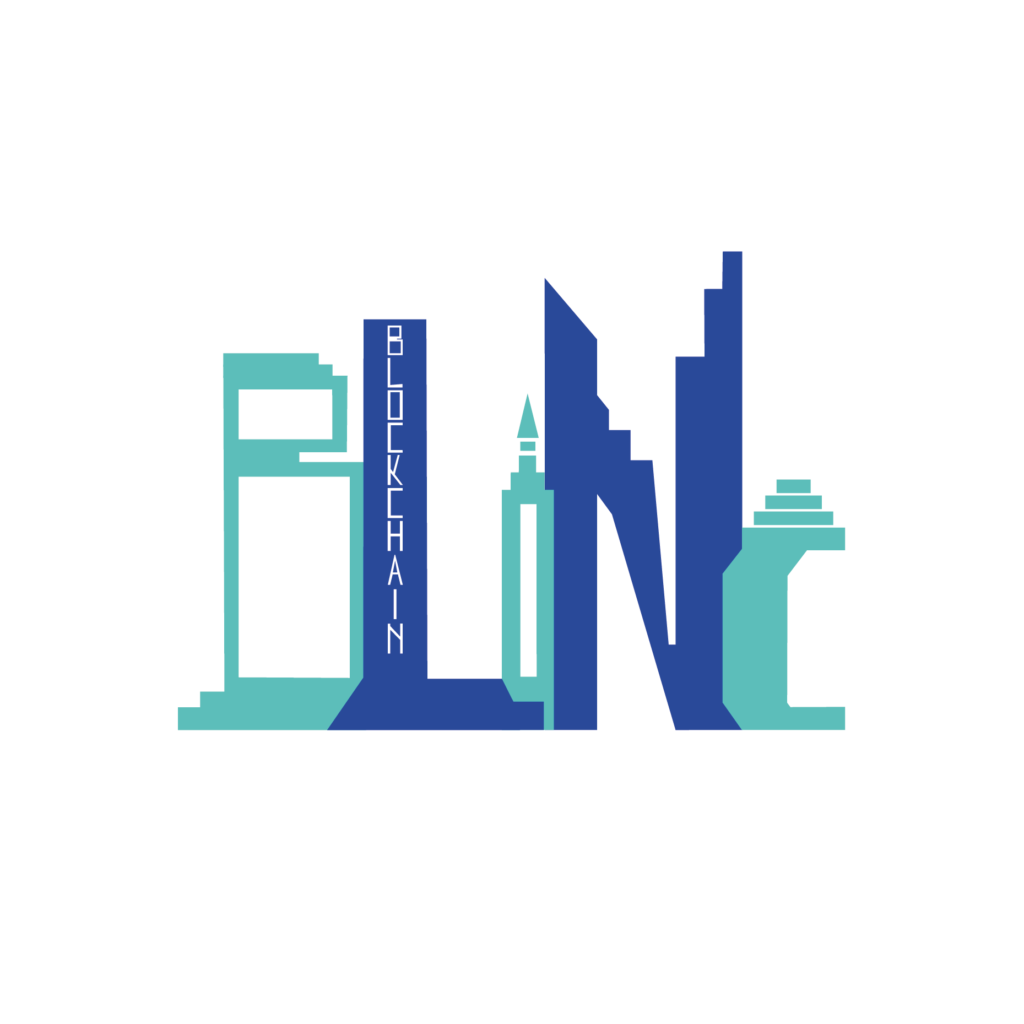 BLINC BLockchain INclusiva per Cittadinanze digitali
PININ PIemuNt chèINa
Tech4Milk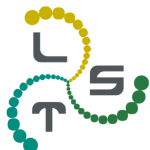 Dot­to­ra­to inter­na­zio­na­le Joint International Doctorate in Law, Scien­ce and Tech­no­lo­gy LAST-JD.
Co-city The collaborative management of urban commons to counteract poverty and socio-spatial polarisation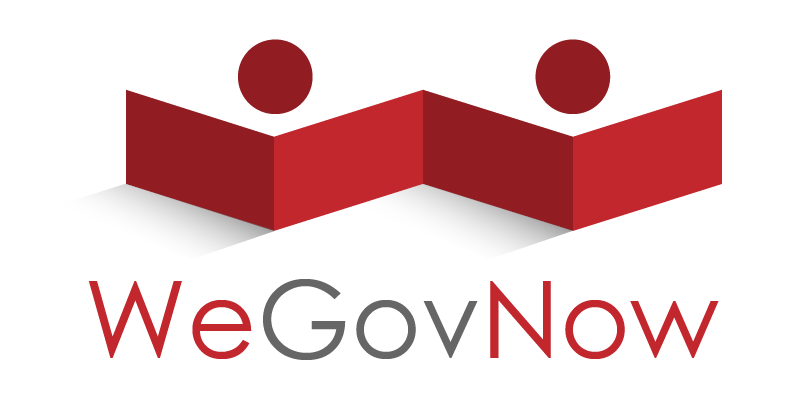 WeGovNow! Towards #WeGovernment: Collective and participative approaches for addressing local policy challenges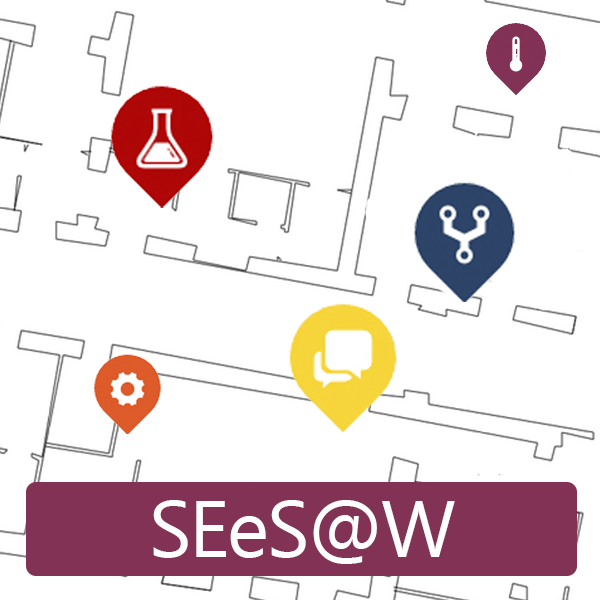 SEeS@w Sensing Safety at Work
Librare Book on the move

EUCASES Linking Legal Open Data in Europe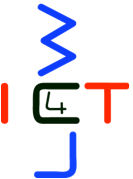 ICT4Law: Converging Technology project by Regione Piemonte
Gruppi di ricerca
Progetti di ricerca
Attività in agenda
Organi
Cariche accademiche pro tempore
Vicerettore per la promozione dei rapporti con le imprese e le associazioni di categoria delle imprese e per il coordinamento con le iniziative di innovazione industriale sul territorio
Ricevimento studenti
Su appuntamento